The National Bank signs a contract with the World Bank to provide financial facilities of $ 10 million
11/13/2018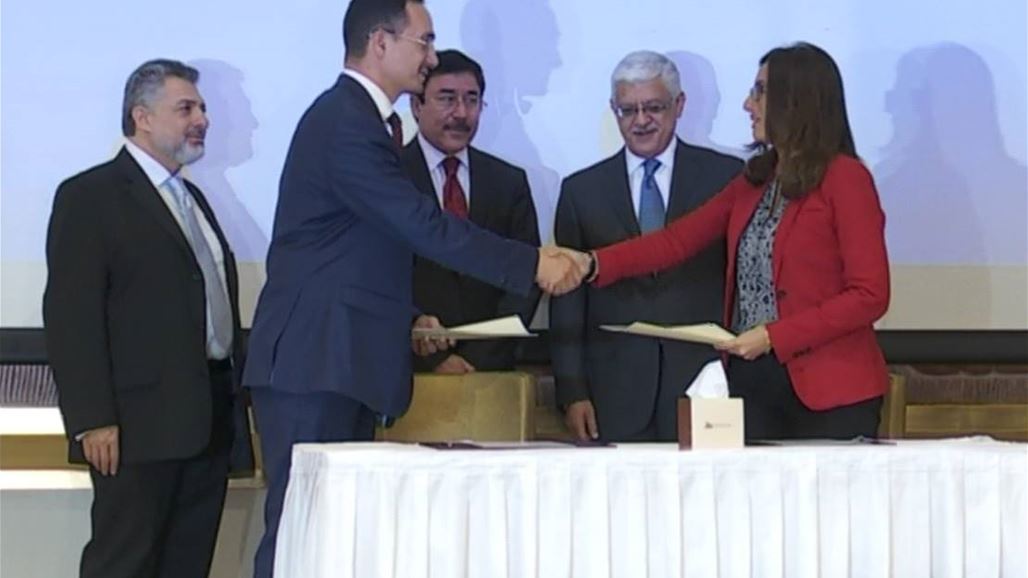 The Iraqi National Bank signed a contract with the World Bank to grant financial facilities by 10 million dollars, while the Central Bank said that the partnership with international institutions will strengthen the banking system not only, but to provide technical support to them.
"The Iraqi National Bank signed a contract with the World Bank, represented by its financial arm, the International Finance Corporation (IFC) by granting financial and credit facilities of 10 million dollars to cover its commercial needs," Sami al-Araji, chairman of the National Investment Authority, told Alsumaria News.
"Such contracts are outside the traditional financial guarantees and will give Iraq an international view through such partnerships," Araji said.
For his part, the governor of the Central Bank of Iraq on the sidelines of the signing of the contract that "this relationship and partnership between the National Bank and the World Bank is an important starting point to reflect the development and progress to form its international relations and stabilize its position with the outside is a vital issue for the banking sector."
He added that "any bank without foreign arms can not progress and fulfill its banking services to the citizen," stressing that "when the relations with banks with important international institutions such as the World Bank, which not only express their capabilities financial support, but also provides important technical support, And the foundation of the institution, which can give the banking sector significant additions. "
He added that ""
The National Bank of Iraq was established in 1995 as a public shareholding company in the private sector, offering a full range of banking services.
The bank's capital has been increased from 400 million Iraqi dinars at the time of incorporation to 250 billion Iraqi dinars (215 million US dollars) in December 2013.
The Bank has received a rating of "BB" "By the agency Capital Intelligence has also been rated "Good" by the Central Bank of Iraq at the Iraqi National Bank currently 12 branches spread across all major Iraqi cities.