Financial transactions are available to Iranian traders through Iraqi banks in the dinar and euro currency
2/6/2019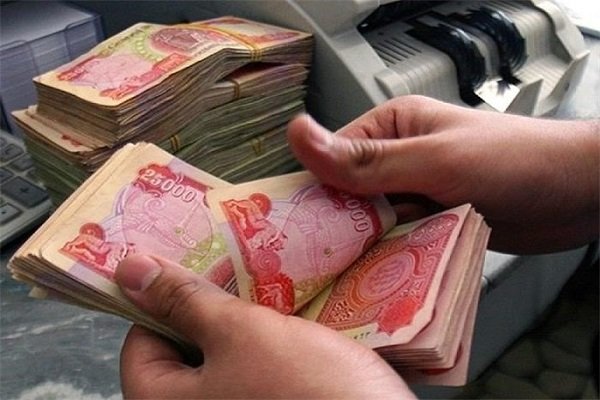 The Iranian central bank governor, Abdul-Nasser Hamati, said that Iranian exporters are now able to conduct their business and conduct banking transactions through Iraqi banks, as Iranian banks can open assets in Iraqi banks and deal with them in the currency of the dinar and the euro.
According to the Mehr news agency , the governor of the Central Bank of Iran, "Nasser Hamati" met today and the second day of his visit to Iraq, with the heads of Iraqi banks and members of chambers of commerce and a number of Iraqi economic activists.

My main concern about the achievements of the Islamic revolution in the last four decades since the victory of the Islamic Revolution was that the United States sought, through two stages of severe sanctions against Iran, to stir up chaos on the Iranian street by weakening the Iranian currency, but it did not succeed. Control the currency market and reduce inflation.

Hamati pointed to the agreements concluded between the two sides, describing banking relations as the key to the development of economic relations between the two sides. He also pointed to the determination of officials in both Iran and Iraq to expand relations at various levels between the two countries and to support Iraqi Prime Minister Adel Abdul Mahdi, Ongoing negotiations between Iran and Iraq and the agreements reached in the framework of strengthening their bilateral relations.

"Based on the agreements concluded, the central bank of Iran is to have assets in euros and dinars, where oil and gas transactions will be carried out through these funds," Hamati said.

The governor of the Central Bank of Iran described Iraq as the largest and most important partner of Iran, adding: According to the agreements, Iranian exporters can now carry out their commercial activities through Iraqi banks.
The Iranian banks can also open balances in dinars in Iraqi banks. Which the Iraqi prime minister has shown, relations between the two sides are expected to become stronger than before, leading to the strengthening of trade and economic relations.

He added that Iraqi companies also can open assets in Iranian banks and conduct banking transactions in dinars.

The head of Al-Rasheed Bank of Iraq suggested that a division of this bank be established in Iran, considering that this will play an important role in bilateral trade relations.
The Governor of the Central Bank of Iran welcomed this proposal, describing the establishment of branches of Iraqi banks in Iran to facilitate transactions and expand agreements between The two sides.